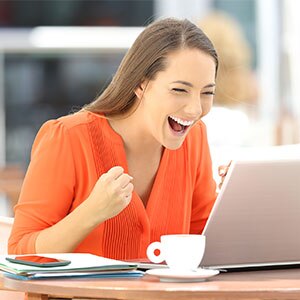 Wouldn't it be great to know the instant a job that is perfect for you appears on NIJobs.com?
Well, now you can with our latest feature, the Instant Job Alert.
Instant Job Alerts are turned on when you are at the most active stage of your job hunt, just after you register with us.
Then, whenever a job that could be right for you is posted on NIJobs.com you'll receive an Instant Job Alert.
Our smart search software will tailor the Alert to match the type of roles you've been searching for and, if you like what you see, then you can apply for the role straightaway in just a few short clicks.
When you haven't searched for a job on the site for 45 days, the alerts are turned off automatically.  However, you can change your Instant Job Alert settings in your account.