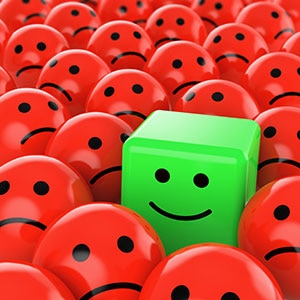 Sometimes finding the perfect job for you can be difficult.
At Black Fox Solutions we speak with the best and brightest job seekers in Northern Ireland on a daily basis, often we talk with a candidate and immediately know that they will be fantastic for a certain job and that both the candidate and client will be thrilled to work together.
But we also encounter plenty of brilliant candidates that struggle to market their skills effectively, and can sometimes be overlooked.
It's never nice to be passed over for a job, especially if you know you would excel at it. To make sure this doesn't happen to you, here are a few pointers to help you stand out from the crowd when you are job hunting.
Be your own biggest advocate
We have a habit in Northern Ireland of being quite self-deprecating when talking about ourselves, and this is no different when we apply for jobs. Remember that you need to highlight the skills and attributes that make you the perfect fit for the job. Talking about what you have accomplished, your strengths and your confidence in being able to do the job will help you stand out from the crowd.
Know your value
Although you shouldn't sell yourself short, it's important to be realistic in what you are looking for. Looking for a £15,000 increase in salary for your next job is not only hard to justify but can highlight that you haven't really considered what a realistic salary for your next role is. If you need advice in what is an attainable salary increase, feel free to give us a call.
Be CV ready
You may be the best candidate for the job, but unless you show it on your CV then nobody will know it. Your CV has to be your calling card and express everything that makes you perfect for the role. Try and tailor your CV to the job you are applying for and highlight how your past experience and skill-set matches what the employer is looking for in the job spec.
Do Your Homework 
When you get an interview be prepared.  Make sure you go over your CV the night before and try and anticipate the questions you may be asked, prepare your answers to common interview questions. You have one chance to make the right impression so taking time out to prepare for an interview is essential.
Dress to impress; even if you know the employer has a dress down policy it's always a good idea to dress smartly, every employer likes to see potential candidates make an effort.
Don't be late 
It's not easy to make a good impression if you turn up late, be sure to leave plenty of time and plan how long the journey will take. A good rule of thumb is to be 15 minutes early.
Final Questions
Finally, at the end of the interview have some questions prepared to ask your interviewers. Try and avoid asking about salary or holiday entitlements and stick to the basics. What is the potential for growth in the role? What's the best thing about working there?  What skills do they think are essential to be successful in the role?