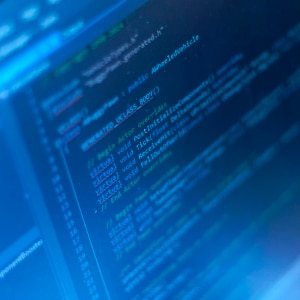 Job Description
As a software developer (you are also known as a computer programmer), your role involves designing, installing, testing and maintaining computer systems. It is an important job because your work helps make a business more efficient and ensures a higher level of IT service.
Interested in a career as a software developer? You can find out, all you need to know here from education to career progression. If you love playing around with codes, are an expert when it comes to software and fancy earning a healthy living, keep reading to see if a career as a software developer is a good fit for you.
View and apply for Software Developer jobs
Typical Responsibilities
Your day-to-day duties depend on the particular requirements of your firm, but it usually involves writing and coding individual programmes or providing the company with a new software source. Software developers sometimes have to replace an entire system based on the specifications provided by an IT analyst. However, it is normal to work with so-called 'off the shelf' software which you modify and integrate into your organisation's network. Other duties include:
Discussing software requirements with clients and your firm's development team
Presenting managers with ideas for improvements to a computer system with details of associated costs
Testing products in real situations for possible installation, security and compatibility issues before allowing them to 'go live'
Reviewing test results and fixing any issues you find
Installing a full version of the software and conducting rigorous quality checks before release
Providing maintenance and support for the systems once they are operational
What Is Life As a Software Developer Like?
Software developers often work typical 35-40 hour weeks, but you can expect to work evenings and weekends when a big deadline is approaching. If you work in-house for a company, the role will be almost entirely office based although you will travel through the building to fix different computer issues.
If you have several clients, travel is inevitable, and you'll spend a lot of time away from home. The skills of qualified software engineers are in hot demand, so once you gain enough experience, it is possible to earn a good living working freelance. You can set your hours, and rate of pay and an increasing number of developers are embracing this freedom.
What Type of Organisations Can I Work For?
In the United Kingdom and Northern Ireland, over 30% of IT jobs are in the development and programming fields. As a result, it is possible to work as a software engineer in practically any industry. Therefore, there is an excellent chance of working in an area you are especially interested in.
What Qualifications Do I Need?
Although it appears as if demand for software developers outweighs supply, most companies expect candidates to have a degree in computing or a related field.
Employers may consider applicants with a foundation degree or HND in:
Mathematics
Software Engineering
Software Development
Computer Science
Information Technology
Business Information Systems
In certain cases, companies accept candidates without a degree in an IT related field if they show understanding of project management, programming languages & frameworks and development methods. An alternative route is to take a postgraduate conversion course.
Programming qualifications such as C++, Java, Linux, NET, Oracle and Visual Basic give you the best chance of being hired.
What Skills Do I Need To Succeed?
Obviously, software developers require top notch programming skills but the programming language used depends entirely on the requirements of the company.
You need to following abilities and traits to become a success as a software developer:
Detailed knowledge of traditional programmes such as Java and web-based programmes
Excellent communication and teamworking skills
A working knowledge of business and commerce
Outstanding analytical abilities
Commercial experience
Good problem-solving skills and the ability to work under pressure
Knowledge of several development languages such as HTML, PHP, and C++
Career Progression
As a software developer, you must keep up to date with the fast rate of change. Larger organisations offer training programmes to employees to keep them up to speed. You will learn from senior programmers and attend courses to expand your knowledge. All training should come from reputable providers such as the Institute for the Management of Information Systems and the British Computer Society.
Once you have gained the requisite experience, it is possible to progress to the role of senior developer. You could also move into related fields such as business systems analysis or IT architecture.
Money Talk
The programming language you specialise in dictates the kind of salary you can expect. For example, a Java Developer can earn £45,000-£85,000 per annum while a C++ Developer may make £50,000-£85,000 a year. An increasing number of firms are relying on contract hiring which means you get paid per day. A Junior C++ Developer could earn up to £350 a day while a Senior Level Developer can command a daily rate of £700.
If liked the information provided in this software developer job description from daily duties to career progression, then it sounds like the right career choice for you!