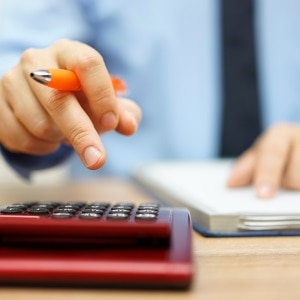 Job Description
If you work in a company's payroll, you play an especially important role as you're responsible for ensuring its employees are paid the correct amount with the necessary deductions for tax, National Insurance, etc. made. The first step is to become a payroll clerk. With enough experience, you can rise to the rank of manager which involves more responsibility but also carries more perks.
Wondering if a career in payroll is the right choice for you? You can find out all you need to know here. If you love working with numbers and enjoy responsibility, keep reading to see if a career in payroll is the best option for you.
View and apply for Payroll jobs
Typical Responsibilities
You could work in the accounts team of an organisation or as part of a firm that provides payroll services to companies. No matter which one you choose, day-to-day duties include the following:
Determining how many hours each employee worked during a week/month
Calculating their earnings and issuing payment via electronic transfer, cash or cheque
Making the right deductions. This includes tax, National Insurance and any pension scheme your company is implementing
Processing sick, holiday and maternity pay along with expenses
Answering employee questions about anything related to their payment
Making sure that overtime and pay increases are correctly calculated
Providing employees with relevant documentation such as P60s
If you work as a payroll manager, extra duties include overseeing the payroll team, developing new policies and ensuring staff are up to date with the latest legislation and regulations.
What Is Life As a Payroll Employee Like?
Whether you work for a payroll firm or as part of an administration team within a company, you'll rarely have to work beyond typical weekday hours. It is an office based role with the majority of your time spent on a computer. It can become tedious as there is little variety in work and if you make a mistake, expect a confrontation with an angry employee!
On the other hand, there are plenty of career progression opportunities within a payroll department, and outside of some stress near pay day, the work is relatively comfortable.
What Type of Organisations Can I Work For?
You can work for any business with more than a handful of employees. Your best opportunities for career advancement lie with big banks, retailers and large organisations such as the NHS.
What Qualifications Do I Need?
You can become a payroll clerk with no formal qualifications and attempt to work your way up to the position of manager. Most employers prefer candidates with up to five GCSEs at a bare minimum, however; especially candidates who performed well in Mathematics, English, and Business. If you are applying for a managerial role or another senior payroll position, you'll need several years of experience, professional qualifications or at least an HND in business, administration or finance.
Once you are on a payroll team, the way forward becomes clearer. You can significantly boost your chances of promotion by gaining qualifications from The Association of Accounting Technicians' (AAT). It is preferable if you achieve the AAT Level 2 and 3 qualifications in Payroll Administration. Certification from the International Association of Bookkeepers (IAB) will also help your cause. Look for an IAB Level 1 & 2 Certificate in Payroll and a Level 3 Certificate in Bookkeeping.
The majority of your training will be of the 'on the job' variety as you learn more about company procedures & systems and payroll laws.
What Skills Do I Need To Succeed?
Obviously, you must have exceptional mathematics skills to become part of a payroll team, but the following traits and abilities are also necessary:
Excellent oral and written communication skills
Meticulous attention to detail and accuracy
Good organisational and time management skills
The ability to solve problems and think logically
The capacity to work well to deadlines
Respect for confidential information
A desire to keep up to date with changing regulations and legislation
Career Progression
In most cases, you'll begin in an entry-level role as a clerk. Your chances of promotion increase you gain more experience, attend training programmes and earn various qualifications. If you are interested in becoming a manager, look for general management qualifications such as a Level 5 NVQ in Management.
The Institute of Payroll and Pensions Management (IPPM) is known for providing candidates with useful qualifications such as a Diploma in Payroll Management. You won't reach a senior position without additional qualifications and several years of payroll experience.
Money Talk
A junior payroll administrator will earn from £12,500-£18,000 a year. Your annual salary should jump to £25,000 or thereabouts once you have experience and the requisite qualifications. Payroll managers can earn up to £40,000 a year depending on the industry they work in and the size of the team they supervise.
After reading the information provided in this Payroll job description from typical responsibilities to career progression, then you are definitely onto a good start.