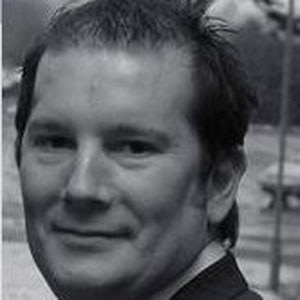 Paul McCay, Senior Recruitment Consultant with Black Fox Solutions, tells NIJobs.com about his job.
What's your job?
I am the Senior Recruitment Consultant for the Healthcare Division of Black Fox. My main responsibilities are developing continuous business, maintaining existing client relationships & attracting the best candidates that match our client needs in both the Northern Ireland & England.
How did you get there?
I met my Managing Director (Max) a number of years ago when he relocated back from London and was seeking a new opportunity & we clicked immediately.  When he set the company up, he approached me and sold me the vision & growth plans for Black Fox Solutions and I bought in straight away and 4 years later, I still love doing what I do.
Do you have a typical working day?
I am quite regimented in my approach to recruitment.  I plan each day and prioritise in order of importance. Then I review the CVs received and contact the candidates ASAP. I then follow up on the previous day's business calls, organise interviews, relay offers, canvas both clients & candidates, and post ads across various jobsites. But even though I say I am very regimented, every day is so different.
What qualifications do you have?
I have a degree in Business Studies from Griffith College Dublin.
What's the best thing about your job?
That's simple, it's finding people jobs.
And the worst?
Telling candidates that they have been unsuccessful.  Even after 15yrs of doing this job, I still hate it.
What other skills do you need in your role?
The main skill is communication, the ability to get the right information from both the candidates and the clients (it's harder than you think). Apart from that, common sense is a big factor. A bit of diplomacy helps as well I guess, because sometimes people can get quite aggressive if things don't turn out as they had hoped.
What do you think are the greatest challenges/pressures of the job?
Most people who know me don't realise how competitive I am. This job is always about what you are going to do next, not what you did last. So being a driven and an ambitious person helps me focus on always setting new challenges.
What advice would you give someone considering a career in your profession?
I would advise anyone to get into recruitment. It's a very exciting industry. It is ever evolving and the best thing is that no two days are the same. Everyday there is different challenges and even after 15 years in recruitment I am still learning. Also I do enjoy the office banter. I don't know if we are unique in that sense but we try and have a laugh as often as possible.
What did you want to be when you were at school?
When I was at school I wanted to be either an accountant or solicitor.
What's the most common question people ask when they find out what you do?
No-one really understands what a Recruitment Consultants does; we work off information, delivering business based solutions. We are more of a brokerage of skills, than an unemployment centre, so I don't really talk about my job when out socialising – otherwise I get lots of people telling me to get their son/daughter a job!
What do you look for on a CV?
I look at a CV as a menu of a person's accomplishments, where you sell your ability and the best way to do this is to illustrate your career and successes by detailing the areas of your working career that an employer can relate to and understand. CVs should be 3 pages long at most. Some people think having a 20 page CV and cramming in as many big words as possible will get them a better job. It doesn't.
When you interview someone, what qualities are you looking for?
In this order: Commitment, skills, experience, compatability & most importantly a genuine reason for seeking a new opportunity.
Do you have a killer interview question and if so what is it?
No, not really.  I use the whole interview to form an overall view of what type of person this is and should I spend time working with them on a new position.
How do you like to relax outside work?
I just become a dad. Which I adore, but anyone who has kids knows that holding down a demanding job and having a family is hard; so when I am not working I spend as much awake time as possible trying to make my little princess laugh!