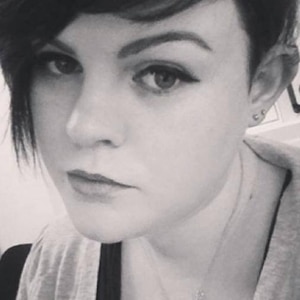 Niamh Ferguson describes her role as Social Media & Events Coordinator with BRS Golf (GolfNow.com) and explains there's much more to the role than just Facebook!
What's your job?
I am the Social Media and Events Co-ordinator for GolfNow. Working at the intersection of golf and technology, GolfNow.com offers golfers more ways to stay connected to their favourite courses. We promote available tee times through the web, e-mail and mobile devices hosting cutting edge apps.
Golfers can go online 24/7, choose a course and reserve a tee-time deal that fits their schedule and budget. Founded in 2001, GolfNow has expanded to more than 80 markets in the United States, and across more than 13 countries worldwide, offering over 2 million registered users access to more than 6,000 courses worldwide.
It's a great time to be part of the business. I am part of a truly global company within the NBC Universal International wider corporate family!
How did you get there?
I saw the job advertised online, researched the company and got very excited about what they do!  I really wanted to be part of it. The interview process was thorough and across two stages, involving formal interviews and the presentation of a marketing strategy.
When I got the call to say I was successful I was delighted because I knew I was up against loads of really talented people in the industry. These are exciting times for the game of golf and those who love and live it.  GolfNow is driving forward and reshaping an entire industry, and I'm thrilled to be a part of it.
The role gives me the opportunity to build on my expertise and experience to date. My background as Student Media Support Officer in Queen's University Students' Union and as Social Media Co-ordinator at UTV positioned me strongly for the role.
Do you have a typical working day?
Yes and no! There are loads of tasks that I have to complete daily, but each day is different. I get to work on a lot of exciting projects with lots of great people. I love feeling part of a team, and I really do at GolfNow.
I'm currently organising a LinkedIn Makeover Day to help staff make the most of their online profiles. Everyone will be getting their photo taken by a professional photographer and I'll be hosting a session about social media best practices.
What qualifications do you have?
I have a bachelors degree in English from Queen's University Belfast and a Masters in Journalism from Ulster University. I am currently studying for my Level 4 Certificate in Digital Marketing from the Chartered Institute of Marketing.
What's the best thing about your job?
I love working in Marketing. Each day is varied, so you're never bored. I also work a lot with the marketing  team based at HQ in Orlando, Florida, so I've been able to meet loads of talented people!
The working environment is really cool and as NBC Universal International employees we enjoy really great benefits and perks!
And the worst?
Marketing can be busy, and it could be easily to feel overwhelmed. As long as I'm organised, its easy to stay on top of things!
What other skills do you need in your role?
Being organised is key for me! Some of my colleagues might say I'm too organised… But I love to keep on track of all the work that I'm doing. It's a great feeling at the end of the day when I've ticked off my to-do list!
Not only do I work with the marketing team in America, I also work across all departments here at the International HQ in Belfast. It's exciting because I get to meet and work with loads of interesting people. I also have to maintain good relationships with external suppliers. It's important to be really positive and help everyone as much as you can!
What do you think are the greatest challenges/pressures of the job?
Sometimes you have to make tough decisions, that not everyone agrees with. But it's important to always 'find a way to yes' and make sure that you've helped your teammates as much as you can.
What advice would you give someone considering a career in your profession?
Learn as much as you can from experts in the industry! If you have the opportunity to shadow someone, do it. Marketing is so hands-on that it's great to be thrown in at the deep end!
I would also recommend reading social media blogs so you can keep up to date with all the latest changes to Facebook, Twitter and my personal favourite, Snapchat!
What did you want to be when you were at school?
I wanted to work for the fire service… only so I could be called Firefighter Ferguson. I guess I really like alliteration!
What's the most common question people ask when they find out what you do?
So, you just sit on Facebook all day?  There's a lot more to it than that!
How do you like to relax outside work?
I love fashion and beauty, so I spend a lot of time reading blogs… I might even start my own! Watch this space. 🙂