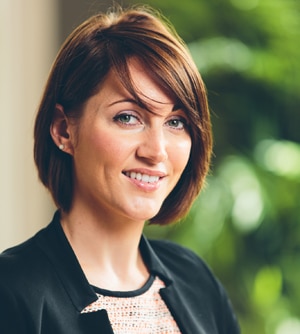 HNH Human Capital's Managing Partner Sarah Orange talks to NIJobs.com about her role.
What's your job?
Managing Partner at HNH Human Capital
Do you have a typical working day?
Not really
What qualifications do you have?
A Degree and two masters degrees (Psychology and Law) a certificate in Recruitment Practice (REC) and a Certificate in Personal Profiling Analysis (PPA)
What's the best thing about your job?
Meeting so many new and interesting people on a weekly basis and gaining a real insight into their business
What other skills do you need in your role?
Resilience, Commercial Acumen, Maturity, Diplomacy, Tenacity
What advice would you give someone considering a career in your profession?
Don't just look at the quick wins. Develop the strongest relationships that you can so that you can rely on repeat business and customer loyalty. You need to accept that sometimes things will not go your way and dust yourself off quickly.
What did you want to be when you were at school?
A Criminal Psychologist because I loved the TV series Cracker
What's the most common question people ask when they find out what you do?
Can you find me a new job?
What do you look for on a CV?
Grammar!!!!
When you interview someone, what qualities are you looking for ?
It may sound cliche but I'm looking for a good handshake and the ability to build rapport in the first 2 minutes. I am looking for confidence and someone who is genuine.
Do you have a killer interview question and if so what is it ?
The question will depend upon the person so no I don't have one killer question.
How do you like to relax outside work?
Horse riding, weight lifting and lots of country walks with my husband.
If you're interested in working for HNH Human Capital as Recruitment Consultant, see job details.