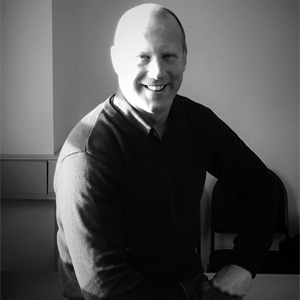 Russell Kennedy tells NIJobs.com about his role as a partner at recruitment agency KnownFour.

What's your job?
I'm a partner in KnownFour, a new and innovative professional staffing business.
How did you get there?
After 17 years working for traditional IT recruitment firms, the opportunity to join knownFour and be part of growing something brand new was too good to turn down.
Do you have a typical working day?
I'm an IT recruiter so no day is ever the same.  However, with KnownFour this means adding a whole new layer of exciting and ambitions challenges as we expand across Ireland, the UK and beyond.
What's the best thing about your job?
Being able to do the job I love; working with loyal clients and candidates surrounded by highly ambitions and experienced people whilst at the same time enjoying a degree of work life integration, I cant ask for much more.
What did you want to be when you were at school?
I dreamt of being a professional rugby player. I was leaving school back in the days when rugby union was just turning professional and was lucky enough to be capped up to U19 level. Then everyone else got bigger and meaner and I decided recruitment might be a safer option.
What's the most common question people ask when they find out what you do?
Its probably, "So you sit in an office and do what exactly?,"
Do you have a killer interview question and if so what is it ?
I like to find out how creative people are either in or out of work so ask something along the lines of "Tell me about the last great idea you had,"
How do you like to relax outside work?
I'm still involved with coaching mini Rugby and enjoy watching our 8 year old twin boys getting stuck in. Also passionate about horse sport and can be found most weekends in the summer driving the length of the country with my daughter competing in eventing.
See details on the latest roles via KnownFour