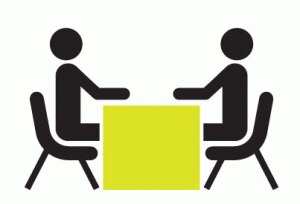 There is no secret or trick to doing a great interview.  In reality it is a skill that like any other that can be mastered through effective training and guidance.
You've prepared your CV and are applying for your dream job. The next step is to be ready to make a great impression in your interview.
Do you need support to master this invaluable skill? If so then we are delighted to recommend the interview coaching service of our CV and Interview expert Gillian Knight.
A bespoke 1:1 expert coaching session with Gillian includes;
Pre-Interview preparation – employer research, demeanor & appearance etc.
A mock interview
How to present yourself in a confident, relaxed & professional manner
Effective listening and succinct answering
Managing difficult questions with ease.
The session will conclude with a full feedback report which you can take with you to continue your preparation and practice your new skills.
Gillian Knight is the MD of Kala Management Solutions and has extensive experience within the field of HR. She has assisted thousands of people write job winning CVs as well providing one to one interview coaching to job seekers.
Click here to find out more about Gillian's CV and Interview Coaching Service