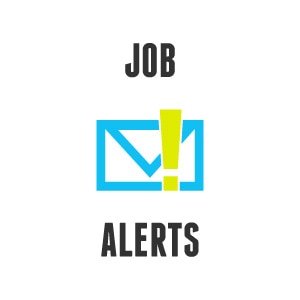 We know that job hunting can be hard work but one way to make it easier for yourself is to set up a Job Alert.
It frees you from having to check NIJobs.com for new jobs and even if you are not actively job hunting it is quick and easy way to keep track of who is hiring in your industry.
So what is a Job Alert?
A Job Alert is simply an email that you receive with notifications of the roles that matching your requirements.
How to set-up job alerts
There are a few different ways in which you can set-up a job alert: from the homepage (if not logged in to your account), from a job search, from a company profile page & from within your MyNIJobs.com account when logged in
Homepage: On the homepage in the "Let us help you" box on the left of the page there is a link to "Create Job Alert". This will show there when not logged into your MYNIJobs account as this content will be personalised to you.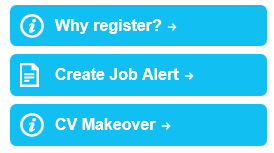 Job Search:
(You can set-up job alerts after you run a search and would like to receive those types of jobs
You can further refine the results using the options on the left menu
Under the Refine your results on the left side of the page there is a button you can select to "email me jobs like this")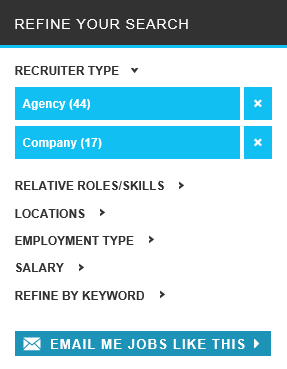 Company Profile page: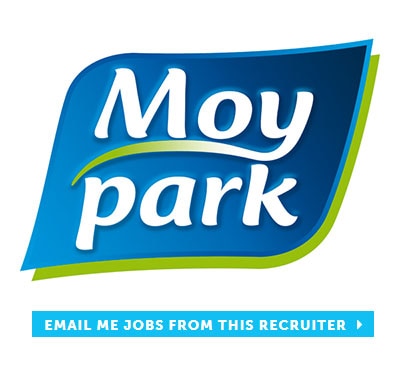 (You can set-up an alert from within a company profile page to receive alerts from that company – the link is below the company description "email me jobs from this recruiter")
From within your MyNIJobs.com account:
When logged in to your account (log in button on top right corner of website) you can go to the Job Alerts section
Here you can view the list of alerts you currently have set-up
To create a new job alert click on the "Add New Job Alert" button
You can have a maximum of 10 alerts
Defining the Job Alert criteria
Whenever you click on an "Add Job Alert" link the following box will appear at the top of the screen

You need to give the alert a name and select how often you want to receive the emails
In the search box below that you will either need to enter the search criteria (if creating a brand new alert from your MyNIJobs.com account) or confirm the criteria if it's based on a search you already ran and has been pre-populated with those details
Click on the "Save Job Alert" button (it will be added if you are already logged in to your account)
If you have an account but are not logged in you may be asked to enter your email address and will then be prompted to log in
If you do not have an account you will be asked to create one by registering your email address. We will send you a link to your email which you will need to click on to activate the account
Managing your Job Alerts
Go to Job Alerts in your MyNIJobs.com log in page
This page will show you your current job alerts and their settings
To delete a job alert click on the X on the right of the alert
If you want to keep the alert you can also edit the frequency or pause the alert by clicking on the pencil button
To edit the search details (keyword, category, location etc) click on the eye button
This will bring you in to view the search that it relates to and you can make any changes there and then hit the "Save Job Alert " button