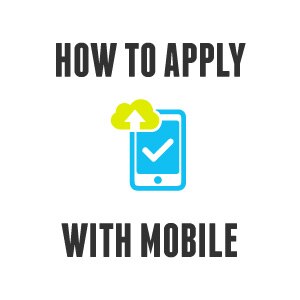 Like to search for jobs on your mobile or tablet?
We have now integrated access to cloud storage into our application process to make it easier for you to apply for the roles you're interested in.
Do you have your CV saved in cloud storage?
You now have the option to access Googledrive, Dropbox, OneBox and Box now appear as a drop down menu, so you can easily find and attach your CV.
iPhone or iPad users
Do you have a free NIJobs.com account and a saved CV? Login and you can access your saved CVs and cover letter to apply
Don't have an NIJobs.com account or a saved CV? Sign into your cloud storage service, select and attach your CV from the cloud to apply
Android users
Follow the instructions above . You still have the option to use the file storage on your device to save your CV, making uploading it to an application very simple.

Follow these instructions to apply
Browse NIJobs.com on your mobile and click apply on a job you're interested in.  Scroll to "Add your CV".
Note: some employers require application forms and equal opportunities monitoring forms to be completed instead of using CV applications – so ensure you read the job advertisement and follow the employer's requirements carefully in order for your application to be considered.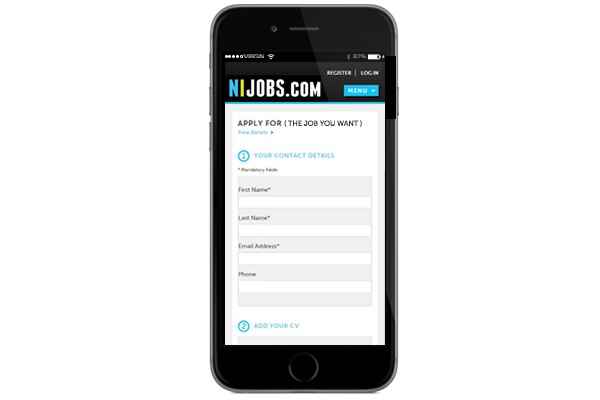 If you're logged in to your free NIJobs.com account and already have a saved CV, you can retrieve your CV or browse your chosen cloud storage account.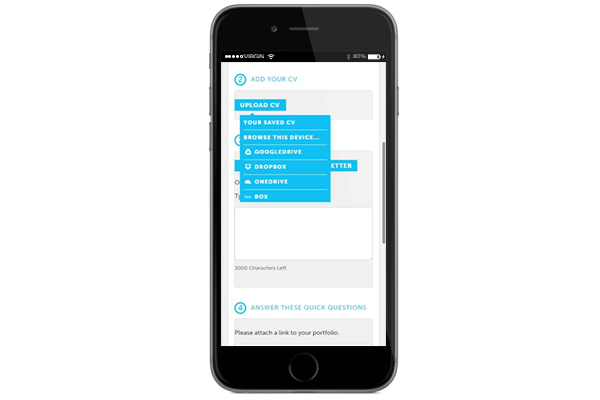 If you're not logged in to an NIJobs.com account, you'll see the following screen.  Choose your cloud drive and login.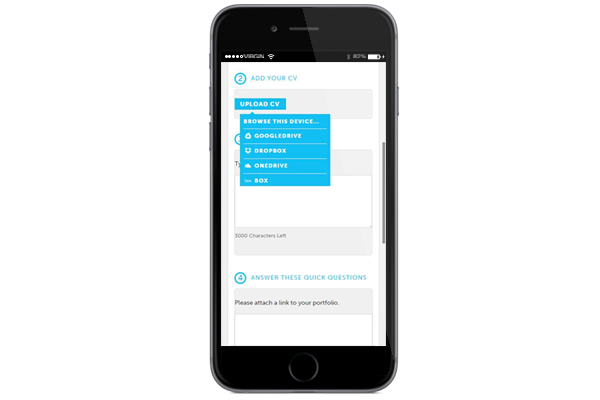 If you have a CV saved in your cloud storage account, the file name will appear with an option to attach to your application.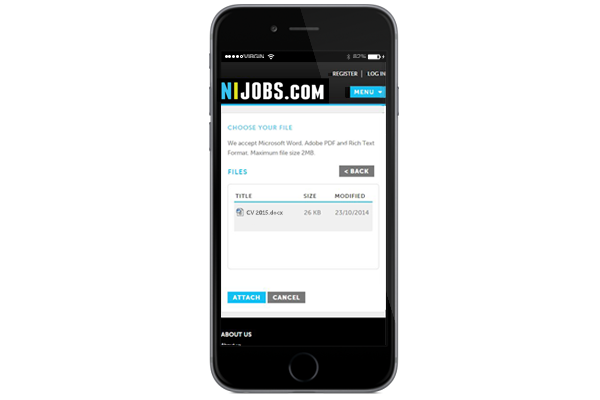 You will know you have successfully sent your application when you see the following message