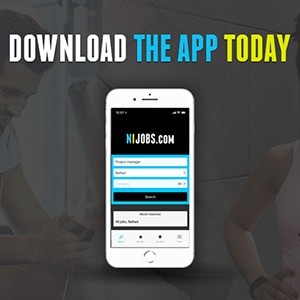 THE IDEAL JOB APP TO HELP YOU FIND YOUR NEW JOB IN NORTHERN IRELAND.
Are you ready to find your new job in Northern Ireland?
Download the NIJobs.com job app and you can search and apply for the latest jobs in over 30 industry sectors across Northern Ireland, Republic of Ireland and the UK.
Designed to make your job hunt quicker and easier, the NIJobs.com job app has a range of features to help you manage your job hunt on your phone or tablet.
With the NIJobs.com job app you can;
Search jobs by job title, keyword or company and refine locations
Find full-time, part-time jobs, work from home jobs, permanent jobs and contract jobs
Create job alerts
Recieve push notifications on the latest jobs
Save your favourite jobs
Filter search results by relevance and date
Upload your CV using cloud storage services
Apply on the go