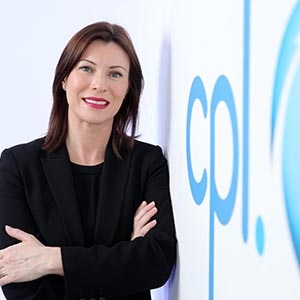 Cpl Solutions International, formerly Cpl NI, has announced that it is creating 15 new jobs including a new graduate programme across its Belfast and Derry offices.
The international business which has 37 offices across 10 countries achieved strong growth in the Northern Ireland market in 2016 with a 25% increase in turnover.
The only indigenous recruitment company listed on both the London and Dublin stock exchange, Cpl is launching a new graduate programme creating 10 new Associate Consultant roles with an additional 5 senior roles being developed within its Northern Ireland operations.
According to Chief Executive Áine Brolly the jobs are a result of the businesses' growth and planned expansion in 2017, she said;
"We've further developed our business in Northern Ireland over the last 12 months and have launched a targeted recruitment drive which reflects our ambition, growth and commitment to the local marketplace but is also an indication of the considerable opportunities that we believe exist within the local economy. Our graduate training programme and the employment of 5 senior consultants is integral to our growth and vital to support the demand for local services across recruitment, talent and outsourcing."
In 2016 the company opened new Belfast offices with Áine Brolly outlining Cpl's need to support its growing client base and its strategy of rapid growth including the potential for the acquisition of locally based recruitment companies.
"Our team has doubled in the past 12 months and as our client list continues to expand we have restructured and reshaped our Northern Ireland business to support our development blending local talent within our team with people who have expertise and deep insights into the local skills sectors. As a thought leader within the recruitment sector, we are committed to continuing to develop our network and market share across Northern Ireland where we see considerable opportunities for our business and we plan to employ some of our best local talent to help us to fulfil this ambition."
The Cpl group employs 700 people in recruitment, 2,000 in managed services and 10,000 on client sites across its global business and has recently incorporated in the USA with plans to open an office in Boston in the coming months.